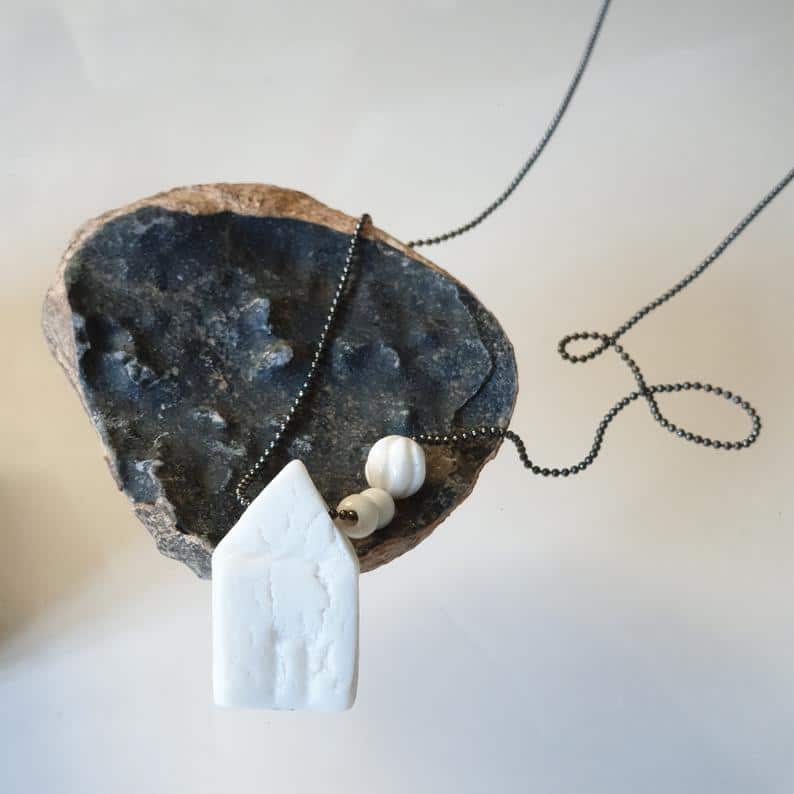 Home – Necklace with hand-forged pendant in "Mont blanc" porcelain and engraved white agate pearl. Long chain with small black spheres.
Materiale
Ceramica, Pietra, Rame
Dimensioni
Lunghezza collana: 89 Centimetri; Altezza ciondolo: 3.5 Centimetri; Larghezza ciondolo: 2 Centimetri
Pezzo unico. Creato a mano in porcellana cotta a 1250° poi montata con lunga catenina. I piccoli segni sono voluti per ricordare le pietre consumate delle vecchie case. Perla di agata bianca lavorata in diagonale. Spedito in confezione regalo di metallo e certificato di autenticità.
A breve disponibile
indietro